FASSSt competition
Friday Arvo Social Surf Sport competition - starts Fri 17th May 5.30pm
FASSSt is coming to Darwin Surf Club on Friday evenings commencing May 17th at 5:30pm. The Friday Arvo Social Surf Sport competition will kick of with surf boat races. Competitors, water safety and officials can earn points for their team by participating on a weekly basis. Surf club members will be randomly allocated to one of three teams upon attendance. The competition is open to all ages and abilities - social members welcome. Races will be based up SLSA's new "Super Surf: Team Challenge" competition format which includes handicap-style races. The schedule for the remainder of the season is as follows:
2 August – Skis
9 August - Boards
16 August - Boats
23 August – Beach Sprints
30 August – all discipline relay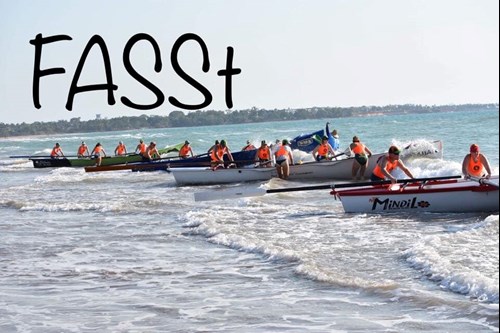 Beach Sprints
Sprints is an individual event where competitors sprint in lanes marked on flat, soft sand towards the finish line. The track is 70 metres for U8 – U14 and Masters and 90 metres for U15 – Open age.
Beach Relay
Beach Relay teams of four run with a rubber hose as a baton. The baton is passed from member to member. The race is run on the same length course as the beach sprint, with the first team home with the baton the winner.
Beach Flags
Flags competitors lie face down in the sand and on the whistle jump to their feet, turn and sprint before diving for a rubber baton (the 'flag') in the sand. There is one flag less the number of competitors so one person is eliminated each round, and the last per­son is the winner. The track length is 15m for U8-U14 and Masters, and 20m for U15-Open.