FASSSt competition
Friday Arvo Social Surf Sport competition - starts Fri 17th May 5.30pm
FASSSt is coming to Darwin Surf Club on Friday evenings commencing May 17th at 5:30pm. The Friday Arvo Social Surf Sport competition will kick of with surf boat races. Competitors, water safety and officials can earn points for their team by participating on a weekly basis. Surf club members will be randomly allocated to one of three teams upon attendance. The competition is open to all ages and abilities - social members welcome. Races will be based up SLSA's new "Super Surf: Team Challenge" competition format which includes handicap-style races.
The schedule for the remainder of the season is as follows:
2 August – Skis
9 August - Boards
16 August - Boats
23 August – Beach Sprints
30 August – all discipline relay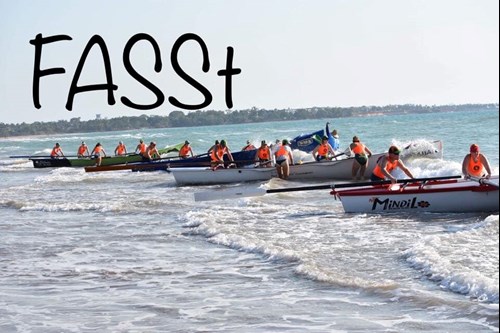 Darwin SLSC Training/Coaching contacts
please email darwinslsc@darwinsurfclub.com.au if you have any queries: 
| | |
| --- | --- |
| Beach (sprints and flags) | Beryl Edwards  |
| Board and Skis  | Wayne McMahon |
| Surfboats  | Sirko Schroeder |
| Swimming  |   |
| IRBs | Steven Krohn |
Club Training Times
Due to a limited resources we will be holding one club training session a week and each week will be a different discipline (eg board one week, then beach sprints the following week).  This will be advertised in the newsletter, on the website and facebook each week.
Surfboats
For anyone interested in doing surfboat rowing there are beginner sessions on Friday nights at the surf club from 5.30pm.  All ages and levels welcome, particularly experienced rowers and sweeps.