DSLSC Wet Season Training Calendar 2017

 Follow us on Facebook for any last minute changes.
DSLSC Members Christmas Party 2017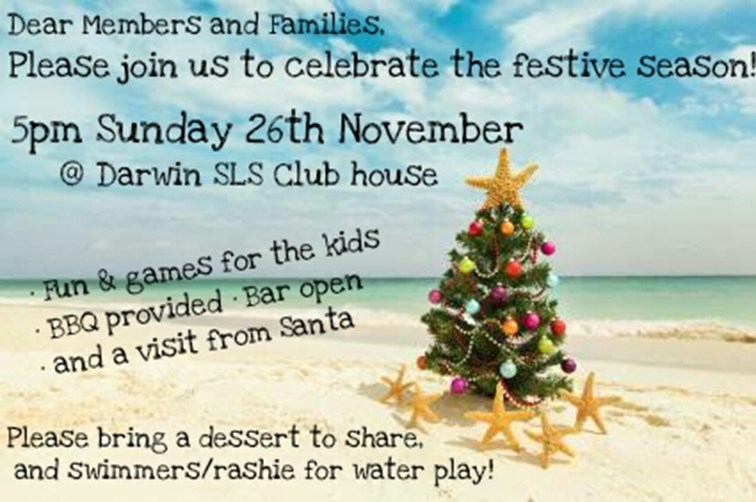 14th Annual Fannie Bay Swim Classic - 8th July 2018
Darwin's Fannie Bay Swim Classic is the only open water ocean swim in Darwin and provides a social and community occasion that is focussed on the healthy sport of swimming. A major focus of the day is to encourage awareness that swimming is a lifelong sport and exercise, participation and competition is available for all age groups. In 2017 there were over 100 competitors, this is DSLSC largest fundraising event of the year.
Entrants can choose from a 1.2km or 2.1km course from East Point to the Trailer Boat Club. Minimum age 13yo
 What's on