FASSSt competition
Friday Arvo Social Surf Sport competition - starts Fri 17th May 5.30pm
FASSSt is coming to Darwin Surf Club on Friday evenings commencing May 17th at 5:30pm. The Friday Arvo Social Surf Sport competition will kick of with surf boat races. Competitors, water safety and officials can earn points for their team by participating on a weekly basis. Surf club members will be randomly allocated to one of three teams upon attendance. The competition is open to all ages and abilities - social members welcome. Races will be based up SLSA's new "Super Surf: Team Challenge" competition format which includes handicap-style races. The schedule for the first four weeks is as follows:
May 17th - Surf Boats
May 24th - Beach Sprints
May 31st - Surf Skis
June 7th - Boards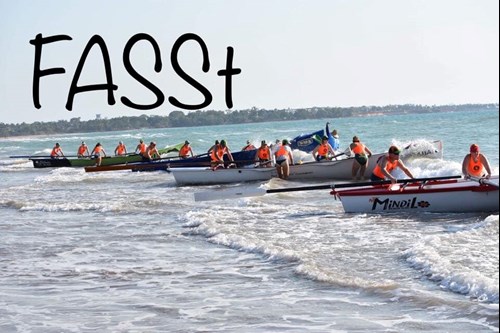 Club Sign on Day
6 - 8pm Friday 24th May 2019
Open to everyone (renewing members and new members).  Great opportunity to come and see what the surf club is all about and chat with current members.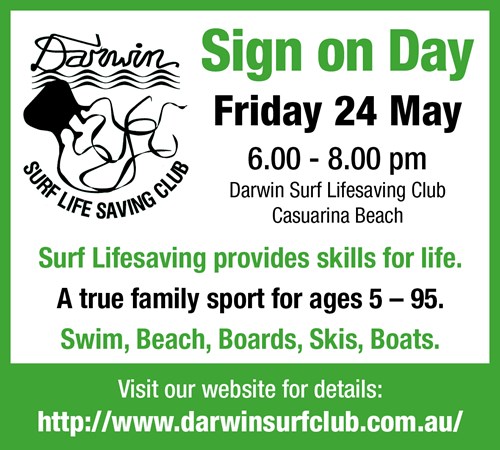 Skills Maintenance
10am Sunday 26th May 2019 
Members will be required to demonstrate competency in the following: 
CPR | Signals | Run Swim Run | Oxygen | Defibrilation | Board Rescues | Tube Rescues | Radios
To register please contact the SLSNT Education Manager Sam Edwards sam.edwards@lifesavingnt.com.au
SLSA Circular - Skills Maintenance

15th Annual Fannie Bay Swim Classic
9am 23rd June 2019
Darwin's Fannie Bay Swim Classic is the only open water ocean swim in Darwin and provides a social and community occasion that is focussed on the healthy sport of swimming. A major focus of the day is to encourage awareness that swimming is a lifelong sport and exercise, participation and competition is available for all age groups. In 2018 there were over 150 competitors, this is DSLSC largest fundraising event of the year.

Entrants can choose from a 1.2km or 2.1km course from East Point to the Trailer Boat Club. Minimum age 13yo
DSLSC Training Calendar 2019